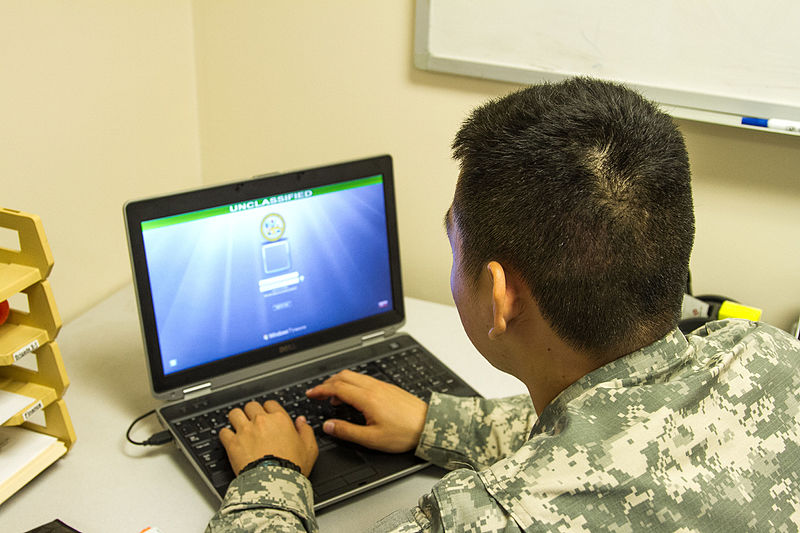 1

Platform for Survival items

19. The UN shall declare cyberspace a peaceful commons and create a binding treaty for international cyber norms.
20. Manufacturers of ICT hardware and software shall be liable for negligent security failures that cause harm.
2

Links
Australian Broadcasting Corporation, Hungry Beast, Jun. 8, 2011. "STUXNET: The Virus that Almost Started WW3." YouTube. https://youtu.be/7g0pi4J8auQ
Cardash, Sharon L, and Frank J. Cilluffo. 2018. "With Hacking of US Utilities, Russia Could Move from Cyberespionage toward Cyberwar." Theconversation.Com, July. https://theconversation.com/with-hacking-of-us-utilities-russia-could-move-from-cyberespionage-toward-cyberwar-100503.
Dolly, Justin. 2017. "The Cyber Cold War: The Silent, but Persistent Threat to Nation States." ITPro Portal. April 19, 2017. https://www.itproportal.com/features/the-cyber-cold-war-the-silent-but-persistent-threat-to-nation-states/.
Global Affairs Canada. Oct. 4, 2018. "Canada identifies malicious cyber-activity by Russia." https://www.canada.ca/en/global-affairs/news/2018/10/canada-identifies-malicious-cyber-activity-by-russia.html
Koppel, Ted. 2014. Lights Out: A Cyberattack, A Nation Unprepared, Surviving the Aftermath. New York: Penguin.
Nyhan, Brendan. 2017. "Why the Fact-Checking at Facebook Needs to Be Checked." New York Times, October 23, 2017, sec. Upshot. https://www.nytimes.com/2017/10/23/upshot/why-the-fact-checking-at-facebook-needs-to-be-checked.html.
Shields, Erin. 2017. "A Massive Blow to Social Movements if our Voices are Able to be Blocked" Interview by Jackson, Janine. Transcript of audio interview on CounterSpin. https://fair.org/home/a-massive-blow-to-social-movements-if-our-voices-are-able-to-be-blocked/.
Tufekci, Zeynep. 2018. "The Looming Digital Meltdown." New York Times, January 8, 2018, sec. A. https://www.nytimes.com/2018/01/06/opinion/looming-digital-meltdown.html.
Wakabayashi, Daisuke and Nicholas Confessore. 2017. "Russia's Favored Outlet Is an Online News Giant. YouTube Helped." New York Times, October 23, 2017, sec. Technology. https://www.nytimes.com/2017/10/23/technology/youtube-russia-rt.html.
"War or Peace in Cyberspace: Whither International Cyber Security?" 2018. Conference report. Waterloo, ON, Canada: Balsillie School of International Affairs. https://pugwashgroup.ca/war-and-peace-in-cyberspace/.
Waters, Nick. Sept. 25, 2018. "Google Maps Is a Better Spy Than James Bond: Open-source intelligence is a vital  tool for governments—and for checking them." Foreign Policy. https://foreignpolicy.com/2018/09/25/google-maps-is-a-better-spy-than-james-bond/
3

Wiki

Each of the proposals above has its own page on the Project Save the World wiki. Our intention is that people will volunteer to use the wiki for an essay on how the proposal can be put into action, what changes may need to be introduced, and so on.

If you are interested in being a contributor, contact us at mspencer@web.net.
4

Papers and articles
With hacking of US utilities, Russia could move from cyberespionage toward cyberwar
[Cilluffo and Cardash, theconversation.com] The distinction between exploiting weaknesses to gather information – also known as "intelligence preparation of the battlefield" – and using those vulnerabilities to actually do damage is impossibly thin and depends on the intent of the people doing it. Intentions are notoriously difficult to figure out. In global cyberspace they may...
Please contact the page administrator if you have research material (published or unpublished) which you wish to submit.