Author: Paul Meyer
Chair, Canadian Pugwash Group | Senior Advisor, ICT4Peace
Cyberspace, the broad term for the system of networked computer systems for which the Internet is the chief embodiment, is a unique, human-created environment. The potential of information and communication technology to benefit humanity is vast and the growth in its use world-wide has been exponential. Today close to four billion people are connected to the Internet and a community of "netizens" has emerged.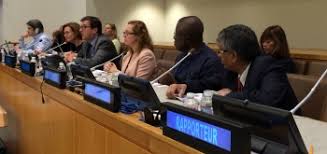 Unfortunately, the growth of cyberspace has not been matched by a similar development of global governance for it. Even more worrisome, is the degree to which cyberspace has become "militarized" with states developing capabilities, not only for the defence of their own systems, but also offensive capabilities that threaten damage and destruction to entities beyond their borders. These trends within national security establishments of leading cyber powers have accelerated and the detrimental impact of cyber operations on civilian interests has grown. A narrative of "cyber war" has been espoused by major states, depicting this remarkable product of human ingenuity as just another "war-fighting domain".
Read more
---
Video interview with Paul Meyer

Video credit: ICT4Peace Foundation. A longer interview is available on YouTube at https://youtu.be/BveJ3V1ADUo.