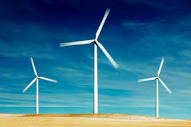 Contact person:
Angela Bischoff, Outreach Director, Ontario Clean Air Alliance
http://www.cleanairalliance.org/the-future-is-renewable/
Other allied projects or groups:
• Go Fossil Free (sponsored by 350.org) https://gofossilfree.org/register-an-existing-campaign-or-group/
• Global 100% Renewable Energy Campaign (International Solar Energy Society)      https://www.ises.org/content/global-100-renewable-energy-campaign
Mission:
We're calling for Ontario to be powered by 100 percent renewable electricity by 2030. We were formed in 1997 to call for a 100 percent coal phase out for Ontario. After winning that battle, we turned our attention to phasing out Ontario's nuclear fleet when it comes to the end of its life. That means shuttering Pickering no later than 2018 when its current licence expires, followed by immediate decommissioning, and closing the Darlington and Bruce units when their current licences expire rather than sinking tens of billions of dollars into rebuilding them, locking us into high-cost, high-risk nuclear for another four decades. We have lower cost, lower emission and less risky renewable options, including water-power from Quebec, conservation, wind, solar, biomass, and biogas.
On the home page click the blue button to see our events calendar, where you may find opportunities in your area to participate in saving our world.
And please wait a few seconds for the comments to load below. Then read the ideas other people have shared and reply or add your own knowledge. Thanks!